MD Advent Calendar 3.6.0
Hello everyone! I am closing this week of announcements with the return of an high-requested product: MD Advent Calendar. Lot of you asked if I was going to release it this year and now.. here it is! And including some little fixes and improvements.
IMPORTANT: MD Advent Calendar 3.6.0 comes as free update for who purchased it last year; in order to get the new version simply rez the old one and hit the "update" button, or use the redelivery either from in-world or SL Marketplace.
Beautifully meshed by Salt&Pepper and based on MD Group Gift Giver Script, MD Advent Calendar is designed to work only from December 1st to December 24th, fully customisable and loaded with options:
specify a different gift for each day from December 1st to 24th, starting from midnight SLT;
decide whether users can request gifts from past days;
allow only group members to request the gifts;
allow users to receive a specific gift just once, using the 'one per avi' option;
apply a maximum number of gifts that can be given, using the 'gift limit' option;
reserve the gifts to a restricted list of users, using the 'reserve gift' feature;
prevent avatar older than a certain age in days to request the gifts, using the 'avatar age' option;
much, much more
And on top of this all the amazing features that Salt&Pepper brought us:
Beautifully meshed and just 7 prims of LI;
4 different colours for the main tree;
8 different colours for the tree boxes;
8 different colours for the day numbers;
Resizable;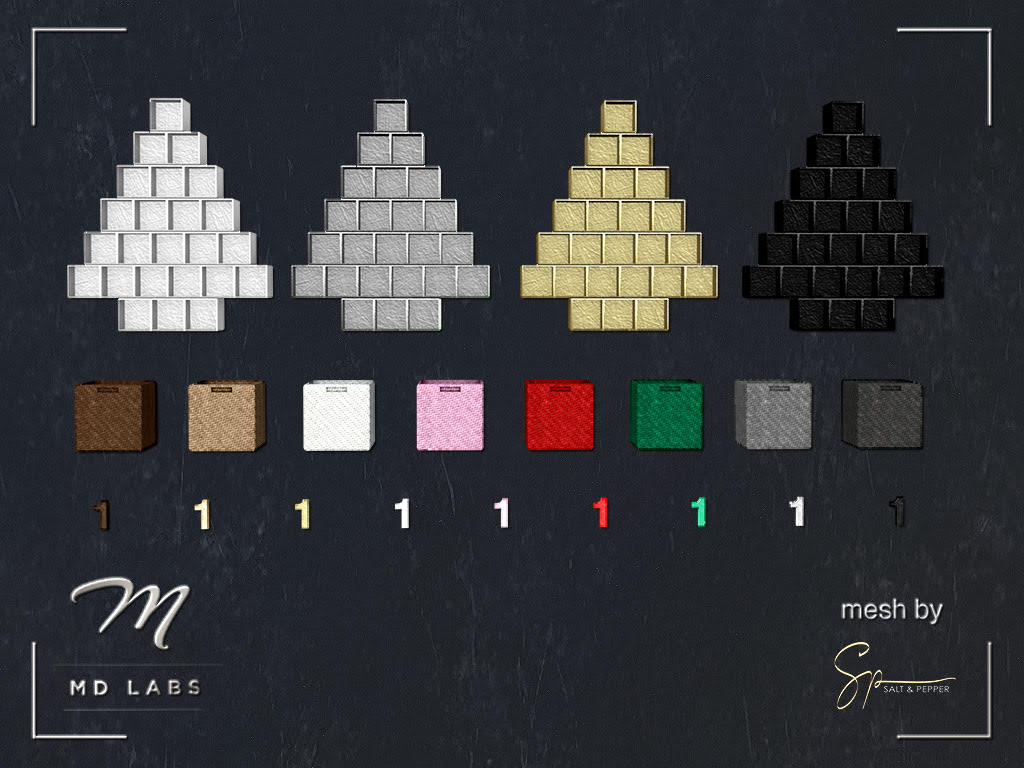 MD Advent Calendar is available both at MD Labs mainstore and on SL Marketplace so come get your copy!
This is all for now, keep yourself tuned on MD Labs social channels and prepare for another lovely Christmas! ♥